We have a range of publications here which have been developed as a result of national projects we have run; or in conjunction with partners in social work and social care.
While we tend to publish online only, we sometime do have hard copies of these reports and can make these available to you if you contact our office.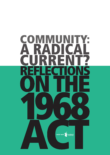 Community: A radical current?
The idea of a universal, community-based service was key to the vision of social work that informed the 1968 Social Work (Scotland) Act. In the intervening 50 years did such a vision came to represent a radical, critical current within social work theory and practice in Scotland or did it remain largely aspirational? This paper draws on survey, interview and focus group data collected from current and past practitioners to consider this question.
TAGGED WITH: Adult Social Care, Children and Families, Organisational Development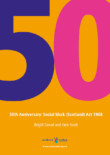 50th Anniversary: Social Work (Scotland) Act 1968
TAGGED WITH: Adult Social Care, Children and Families, Organisational Development, Resources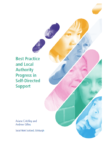 Best Practice and Local Authority Progress in Self-Directed Support
TAGGED WITH: Adult Social Care, Organisational Development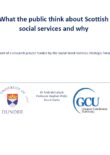 What the public think about social services and why
TAGGED WITH: Organisational Development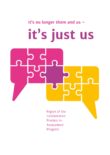 It's no longer them and us – it's just us
Report of the Collaborative Practice in Assessment Programme
TAGGED WITH: Organisational Development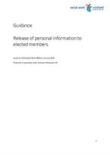 Guidance to Chief Social Work Officers on access to Elected Member information
TAGGED WITH: Organisational Development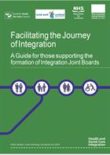 Facilitating the Journey of Integration
A guide for those supporting the formation of Integration Joint Boards
TAGGED WITH: Organisational Development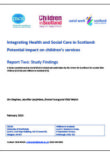 Integrating Health and Social Care in Scotland
Report 2: Study findings
Potential impact on children's services
TAGGED WITH: Organisational Development
Archived Publications
18/06/14
Our foundations and our future
01/03/14
Integrating Health and Social Care in Scotland – Potential impact on children's services – report 1