Creating a national health and social care digital platform for Scotland: how can systems providers make this into a reality?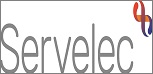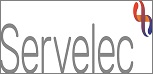 In 2018 the Scottish Government released its Digital Health and Care Strategy, which outlined its plans to use technology to reshape public services, accelerate person-centred care, and improve outcomes across the country.
One of the key features was the proposed creation of the Scottish health and care national digital platform. The platform would use health and care records to make real-time data and information available to those who need it. Importantly, the platform would also be secure and safe; the shared platform would be built on a new IT architecture, using secure cloud-based services and common, shared international standards.
The proposed national digital platform would enable different organisational 'systems' to talk to each other. For professionals, this would mean having a clearer picture of an individual's health and social care needs. Information would be shared faster, ensuring that their health or social care data followed them; painting a more detailed picture of their healthcare journey for each professional they meet.
For individuals getting care and support, a more joined-up approach would mean spending less time and, in some cases, less distress in having to repeat their story again and again.
A joined-up approach
But while it seems a relatively straightforward solution on paper, bringing it into reality is a major challenge. Issues such as data sharing, data security, outdated technology, and a lack of resources must all be taken into account. Realistically then, how can this vision of a 'joined-up approach' be achieved?
The Scottish Government has provided helpful guidelines, showing how technology providers can help open up a broader ecosystem to support service improvement, service change, and emerging consumer demand. This starts with health and social care organisations working closely with technology providers, to facilitate safe data sharing between systems. It's also the responsibility of the technology providers to ensure that not only can systems 'talk to one another' but that they can 'talk' to other healthcare tools and systems too.
Here at Servelec, we're promoting cross-organisational use between our systems by not only looking at how our own range of products can communicate across sectors, but also by partnering with other technology providers to integrate our tools, made possible through the development of our open API platform, known as Conexes. We are committed to ensuring that all of our users have a joined-up approach to their healthcare journey, enabling collaboration between health and social care organisations. Our digital platform is a step towards achieving that, and we invite anyone interested in finding out more to get in touch: info@servelec.co.uk
Delivering 'Self-Directed Support' (SDS) in the context of integration: How can technology help?
By Servelec, one of Social Work Scotland's sponsors
'Self-directed Support' aims to give people, carers and families control over their care by allowing them to make informed choices on what their support plan looks like, and how it is delivered. It enables them to decide on how to set their own care outcomes, and shaping the budget for how their care is allocated, thereby enhancing their sense of independence.
But there have been obstacles in the way to achieving this admirable vision. Among these has been the parallel and all-encompassing agenda of health and social care integration. In research commissioned by the Coalition of Care Providers Scotland, and carried out by the University of Strathclyde, the authors note that "broader restructuring within organisations, compliance with other legislative agenda (notably the integration of health and social care), and the impact of reduced budgets in shifting needs of local populations, especially older people" have all presented barriers to implementation.
Integration: help or hindrance?
In respect of health and social care integration, the concern is that amongst the changes to budget responsibility involved, and the structural adaptations necessary to build effective partnerships, SDS has become less of a priority; and even practically more difficult to deliver. But integration and SDS have the same goal at heart: to improve the range and quality of services, as well as increasing people's ownership and control of their care to improve outcomes. Why should it be that one becomes an obstacle of achieving the other?
From Servelec's work in Scotland, it looks like part of the answer is to question the use of technology. Professionals and the public are frustrated at the lack of connections between computer systems, preventing the kind of joined up care, planning, and service delivery they all want. Finding ways in which data can be easily and safely shared between systems, such as hospitals and social care providers, assessments and care management can become integrated, and individuals are able to genuinely take more control of the support they receive. While different aspects of their care sit in different IT silos, reliant on individual professionals to bring it all together, not only are organisations becoming more inefficient, they are also limiting people's right to self-directed support.
Finding a solution
A number of councils in Scotland are already using Servelec's social care digital case management system Mosaic. We're now actively working with them to integrate social care case management information with incorporated health systems, improving data sharing for the benefit of service users.
By providing case management on a single platform, a system like Mosaic can significantly improve the day-to-day workflows of frontline staff, freeing up the resources (of money, data and time), which approaches like SDS demand. We're eager to work with our partners in the public sector to make integration work at all levels, not just the strategic, by bringing services together around individuals and families to create an unbroken unified process. If you're keen to find out more about what Mosaic can offer, or about our work in Scotland more generally, please contact socialcare@servelec.co.uk.