We want to help you find the right person
Social Work Scotland are a professional leadership body for the social work profession, which means we do not provide, or have direct responsibility for, social work services.
Social Work Scotland do not work directly with adults or families.
You should contact your local social work department if you:
are worried about a child or an adult
need to contact a social worker or social work services
are unhappy about the service that you or someone else is receiving and would like to make a complaint about a social worker.
Find your local social work department here
If you are worried about someone and you feel at any time the situation becomes urgent, please call 999.
What we do
Social Work Scotland is a membership organisation which represents social workers and other professionals who lead and support social work across all sectors.
Our vision is of a social work profession across Scotland which is led effectively and creatively; is responsive to the needs of the people we support and protect; is accessible and accountable; and promotes social justice.
Our Team
Our staff team is led by our Director and comprises a core team, as well as a team of policy and project staff.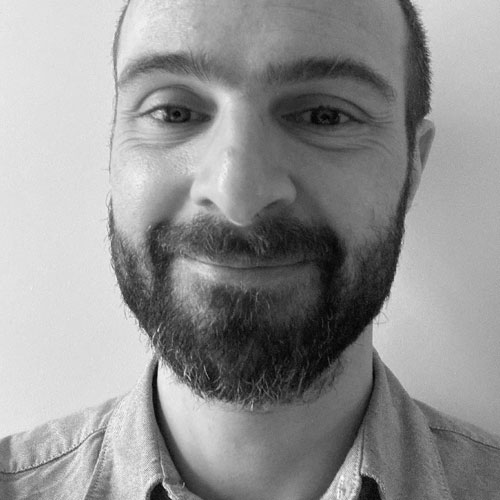 Ben Farrugia
DIRECTOR
Ben has been the Director of Social Work Scotland since October 2018, and a member since 2014. Prior to his current role, Ben was part of the senior management team at CELCIS (Scotland's Centre for excellence for children's care and protection) at the University of Strathclyde, responsible for the organisation's research, policy and consultancy offer. He has worked for the Scottish Government (looked after children team) and in Westminster (on children's services and regional economic development).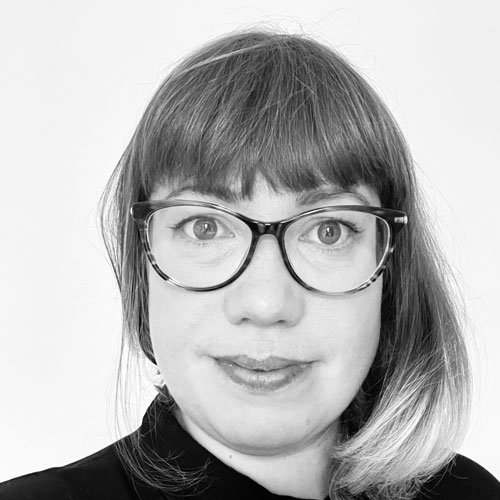 Flora Aldridge
COMMUNICATIONS & ENGAGEMENT MANAGER
Flora spent 15 years in the public and third sector, working across consultation, equality and diversity, and welfare advice before specialising in adult social care and integration communications. She moved to Scotland in 2018 to study housing at the University of Glasgow and brings a keen interest in housing, equality and diversity to her role at Social Work Scotland, where she heads up all our communications and engagement work, including our annual conference.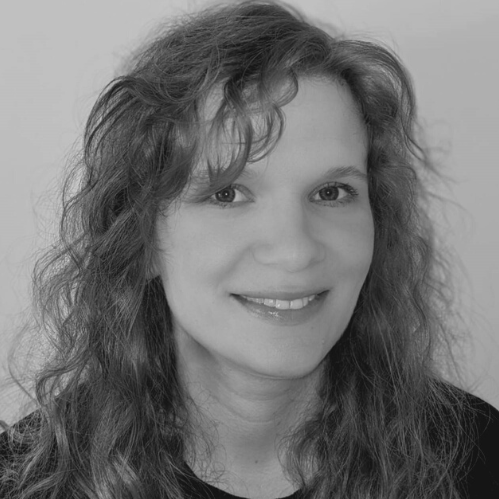 Corinne Groeneveldt
OPERATIONS MANAGER
Corinne has been with Social Work Scotland since April 2019 and manages the planning, organising, and strategising of the daily operations and routine of the organisation and the ever-expanding team. Before joining the organisation, Corinne graduated with an MSc in Gender History & Policy from the University of Glasgow and she brings her knowledge and expertise into the work we do and the projects we support.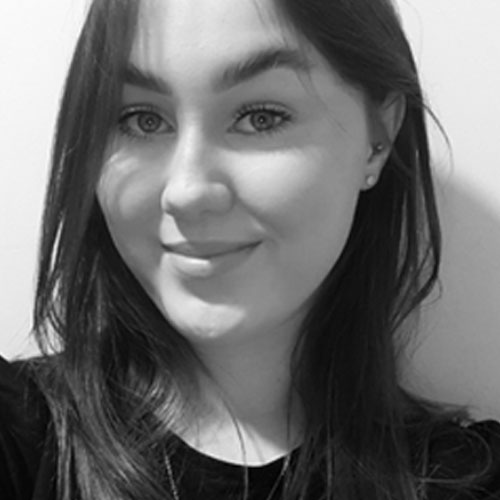 Lauryn Fetter
ADMINISTRATIVE AND FINANCE OFFICER
Lauryn completed a Modern Apprenticeship with us, and following a promotion works closely with Corinne and Nicola on Admin and Finance, as well as providing support on Communications. Before working here, Lauryn completed her Foundation Apprenticeship in Business Skills, whilst doing this she took part in volunteering at her local community centre helping the Youth Workers during the community youth clubs. Lauryn enjoys working with the team and communicating with our members. In her free time, Lauryn likes to read books across various genres and enjoys visiting the beach.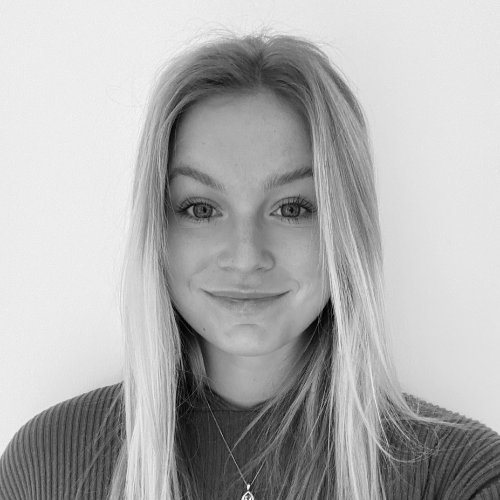 Nicola Morrison
ADMINISTRATIVE ASSISTANT
Nicola joined the administration team at Social Work Scotland in May 2023 working closely alongside Corinne and Lauryn. She previously graduated from the University of Stirling with a degree in Sociology and Criminology. Nicola brings her knowledge of GIRFEC to the role, and in her free time enjoys baking and watching crime documentaries.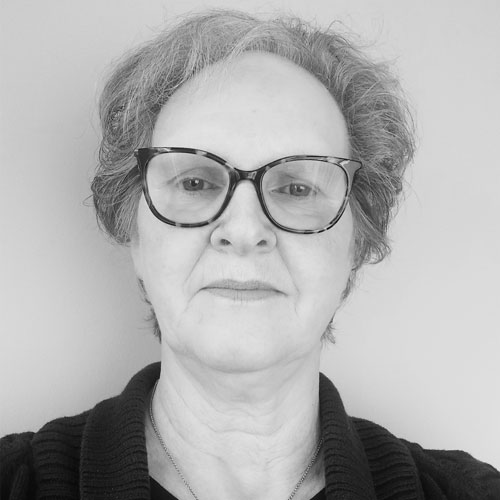 Vivien Thomson
CHILDREN & FAMILIES POLICY & PRACTICE LEAD
Vivien practiced in local government social work for over 30 years, joining us in October 2020 after various service management roles in her host authority. Her experience ranges from early years to disability and corporate parenting, and front-line management to developmental and strategic roles. Involvement in fostering and kinship policy initiatives, and cross-sector work are particular features. Alongside formal work Vivien is trustee for a homelessness organisation, child protection advisor for several charities, and volunteers with a charity developing alternatives to institutional care in central Asia. Her hobbies include baking, gardening, reading and walking.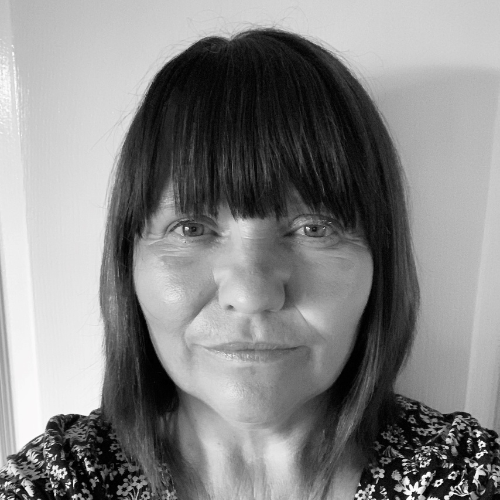 Sharon Glasgow
PROTECTING CHILDREN SOCIAL WORK POLICY & PRACTICE ADVISOR
Sharon has worked in the social work sector for over 30 years, mainly in Local Authority roles, but also in the 3rd sector, with operational, learning and development and strategic responsibilities over this time. Sharon has had a particular focus on child protection, GIRFEC and corporate parenting and young carers. She worked at CELCIS (Scotland's Centre for excellence for children's care and protection) at the University of Strathclyde to establish the Protecting Children Programme and at Scottish Government as a Social Work Adviser in the Age of Criminal Responsibility Implementation Team within the Youth Justice and Children's Hearings Unit.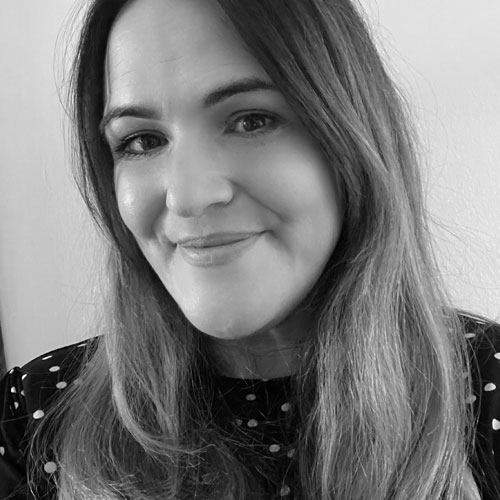 Laura Kerr
ADULT SOCIAL WORK POLICY & PRACTICE LEAD
Laura has been qualified since 2003 and has worked across the third and statutory sectors as a practitioner, team leader and strategic lead. Key interests during her social work career have been homelessness, substance use and mental health, as well as strategic planning in health and social care more broadly.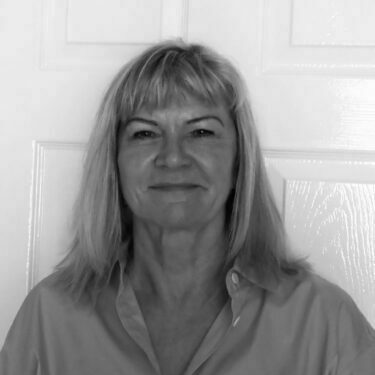 Sharon Stirrat
JUSTICE SOCIAL WORK POLICY & PRACTICE LEAD
Sharon joined Social Work Scotland in October 2022, having had a social work career spanning 39 years, working as a front-line worker and manager. Sharon's roles included posts within two local authorities over 29 years and then she moved to the post of Director of Operations with a Scottish Third sector organisation. Sharon helped to establish the first national public social partnership with a focus on mentoring women within the criminal justice system. She was seconded into the Scottish Government's "Reducing re-offending" programme which involved working across several work-streams, writing national guidance and leading on training. Sharon had the opportunity to Chair the Justice Standing committee for a period during 2012.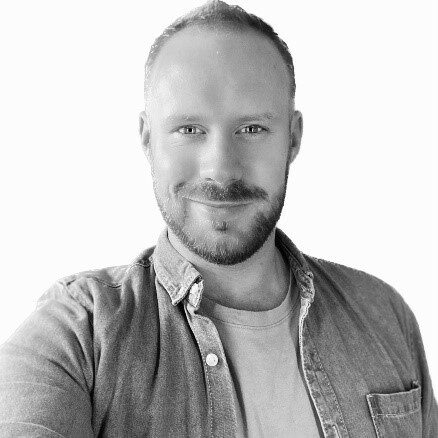 Calum Campbell
DIGITAL SOCIAL WORK POLICY AND PRACTICE ADVISOR
Calum has been with Social Work Scotland since January 2020, initially as a Project Officer in the Self-directed Support Team and now as the Digital Social Work Policy and Practice Advisor. Calum brings 13 years of experience of working in both social care and social work in a variety of roles and settings. As a qualified social worker, Calum has practised across both statutory and third sector settings. The use of digital solutions has been threaded throughout Calum's social work career, and he is passionate about ensuring we future proof the profession, and that social work adapts to the demands of our digitalised citizens and culture, because digital social work has the potential to positively change the way we work and improve outcomes for people.
Self-directed Support Team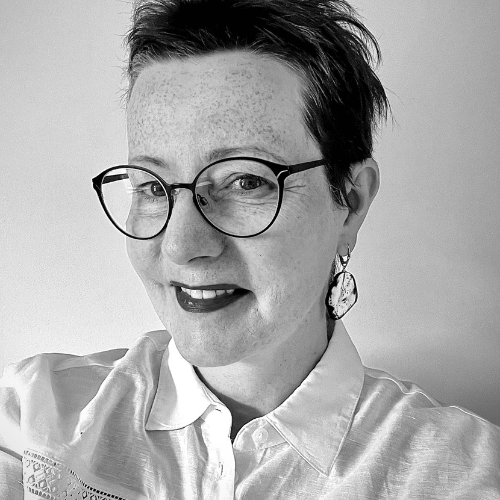 Jane Kellock
PROJECT LEAD AND CONSULTANT
Jane joined Social Work Scotland in 2018 as Head of Strategy, and now project manages the Self-directed Support project. Jane is a former Chief Social Work Officer, and has worked in a variety of senior management posts in adults, and children and families social work services in local government. Prior to qualifying as a social worker in 1996, Jane worked in the third sector in supported accommodation services designed for people discharged from long stay mental health hospitals. Jane has had a long and varied career, and her previous work includes establishing a life stages approach to tackling health inequalities, designing an early personalisation and Direct Payments scheme, mental health community development, and managing homeless accommodation services.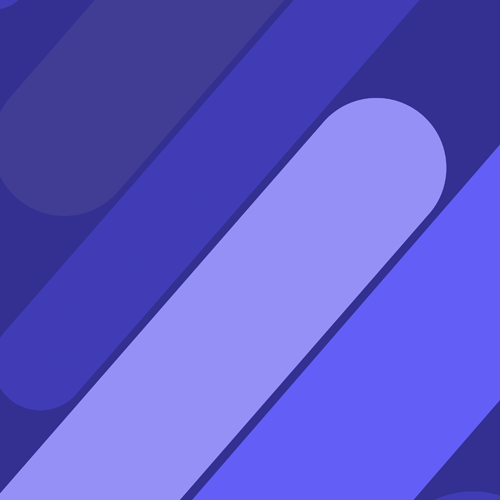 Donna Murray
PROJECT OFFICER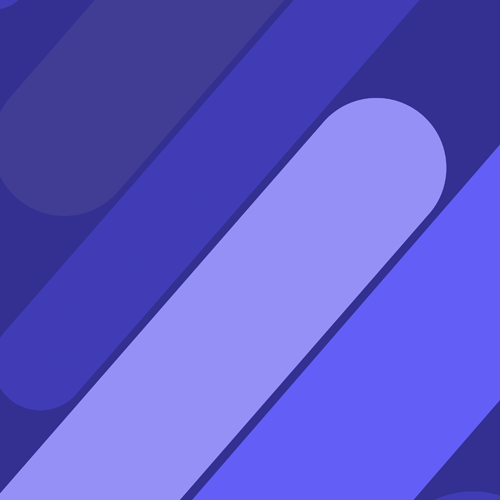 Laura Finnan Cowan
PROJECT OFFICER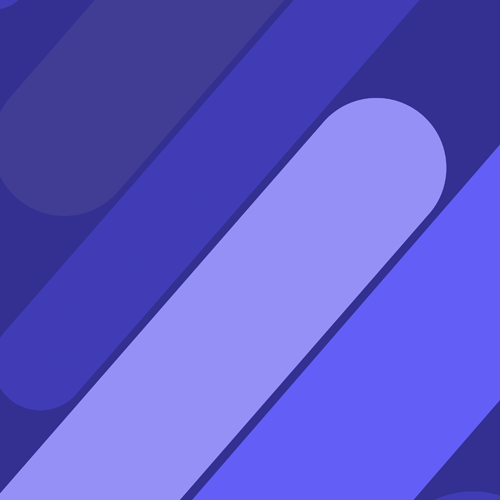 Calum Carlyle
PROJECT ASSISTANT
Joint Investigative Interviewing Team
Our Joint Investigative Interviewing Team was established in 2017, as a partnership between Police Scotland, Social Work Scotland and local government. Together we are comprehensively reforming Scotland's approach to interviewing child victims and witnesses, bringing practice up to the highest global standards.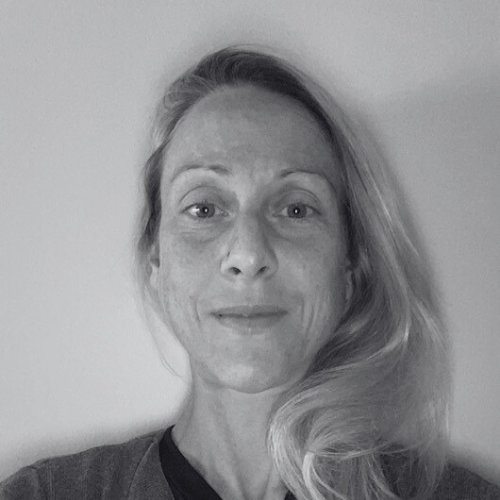 Jennifer Morrison
PROJECT LEAD
Jennifer joined Social Work Scotland in October 2017, having had a career in social work for 14 years, as a front-line child protection social worker and manager within a local authority setting. Jennifer's passion for the subject of forensic interviewing of children was central to her continued involvement in the development of the Scottish Child Interview Model and in 2021 Jennifer took up the post of project lead within the National Joint Investigative Interviewing Practice and Training Development team. Jennifer continues to lead on the roll out of the new training and policy and practice developments for social workers and police officers across Scotland who undertake joint investigative interviews. Away from work Jennifer enjoys travelling, walking and reading.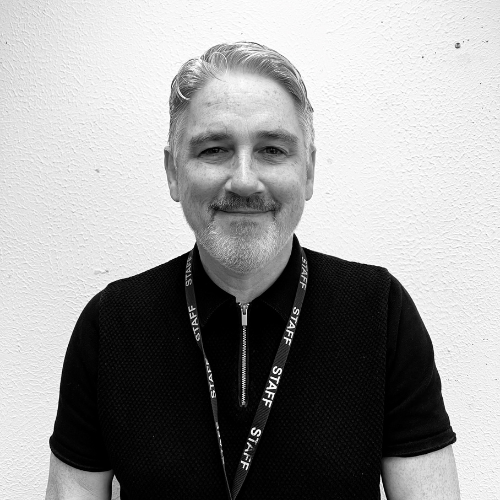 Mark O'Donnell
PROJECT OFFICER
Lauren Craig
PROJECT OFFICER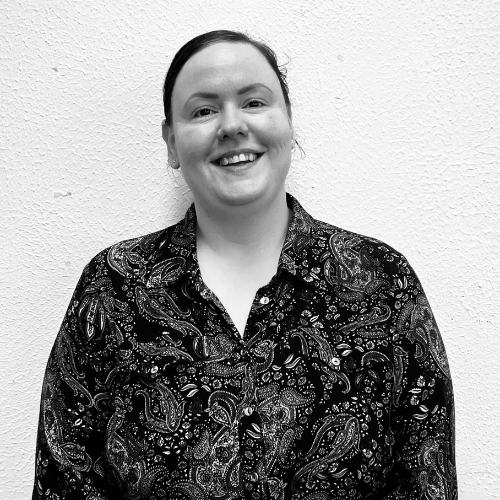 Adeline Kay
PROJECT OFFICER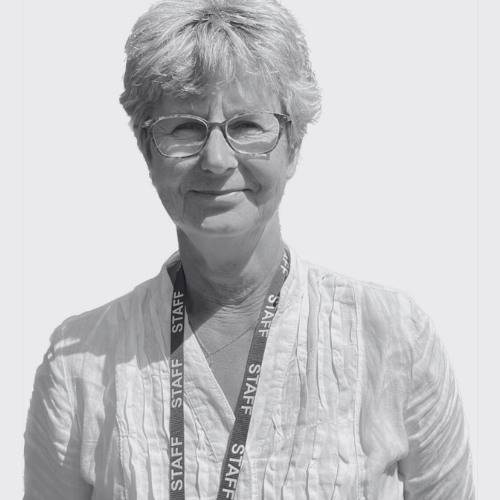 Susanne Goetzold
PROJECT OFFICER
Social Work and Education Partnership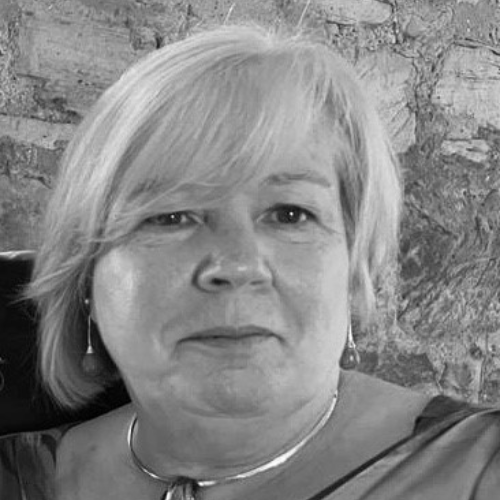 Anne Conlin
PARTNERSHIP DELIVERY MANAGER
Anne started her career in Community Education in early 1980's and worked throughout education and social work for 25 years before joining Carers Scotland as Training Manager in the early noughties. Latterly and for the last 11 years she was CEO for Learning Network West. Anne's particular interest is in Education and the Learning and Development of the workforce. She has studied at post qualifying level, Training and Development and Management & Leadership and was previously a member of Chartered Management Institute. She joined Social Work Scotland who host Social Work Education Partnership as the SWEP Delivery Manager in Feb 2023.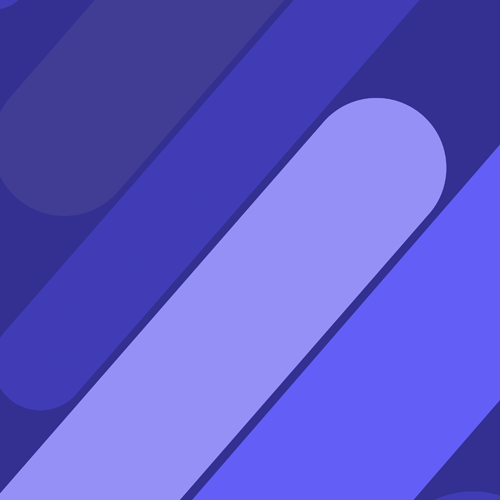 Rosie Megginson
DEPUTE PARTNERSHIP DELIVERY MANAGER
Become a member
We're stronger with you as a member. Help us shape social work leadership now and for the future.
Our Articles of Association
This document sets out our core objectives (our 'mission'), governance, membership and rules.
View our Articles of Association (pdf) – updated December 2021