We want to help you find the right person
You should contact your local social work department if you:
are worried about a child or an adult
need to contact a social worker or social work services
are unhappy about the service that you or someone else is receiving and would like to make a complaint about a social worker.
Find your local social work department
If you are worried about someone and it is an emergency please call 999.
Social Work Scotland is a professional leadership body for the social work profession, which means we do not provide, or have direct responsibility for, social work services.
What we do
Social Work Scotland is a membership organisation which represents social workers and other professionals who lead and support social work across all sectors.
Our vision is of a social work profession across Scotland which is led effectively and creatively; is responsive to the needs of the people we support and protect; is accessible and accountable; and promotes social justice.
Our Team
Our staff team is led by our Director and comprises a core team of four permanent staff as well as a team of policy and project staff.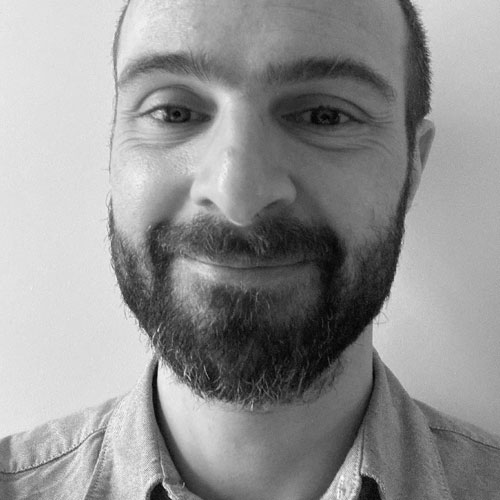 Ben Farrugia
DIRECTOR
Ben has been the Director of Social Work Scotland since October 2018, and a member since 2014. Prior to his current role, Ben was part of the senior management team at CELCIS (Scotland's Centre for excellence for children's care and protection) at the University of Strathclyde, responsible for the organisation's research, policy and consultancy offer. He has worked for the Scottish Government (looked after children team) and in Westminster (on children's services and regional economic development).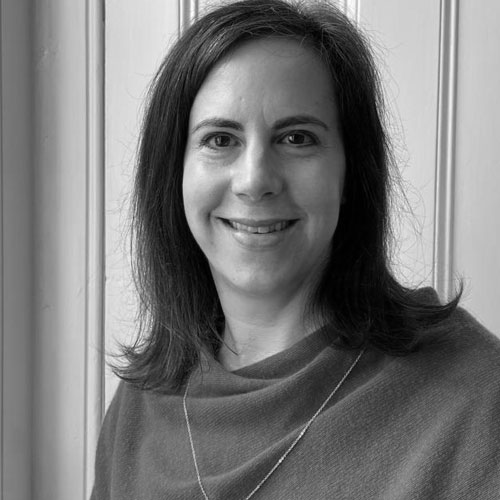 Jennifer Rezendes
HEAD OF POLICY AND WORKFORCE
Jennifer joined us in July 2021. Prior to this, she was a Social Work Service Manager in Fife HSCP, with responsibility for Adult Services in the West of Fife, including strategic lead for Adult Support and Protection and Sensory Impairment. Jennifer has been a qualified social worker for over 20 years, graduating from Glasgow University in 1999 with a Master in Social Work. She brings a wide operational and strategic experience to the post, drawn from her career in local authority and HSCPs, working in Children, Adult, and specialist Social Work teams.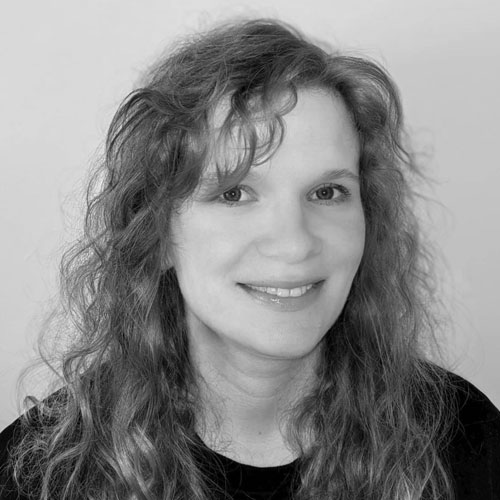 Corinne Groeneveldt
SENIOR ADMIN & FINANCE OFFICER
Corinne has been with Social Work Scotland since April 2019 and manages the support of the organisation and the ever-expanding team with anything admin, finance, HR and IT related. Before joining the organisation, Corinne graduated with an MSc in Gender History from the University of Glasgow and brings her knowledge and expertise into the work we do and the projects we support. Corinne says working at Social Work Scotland has so far been an amazing opportunity and she looks forward to being part of exciting future projects.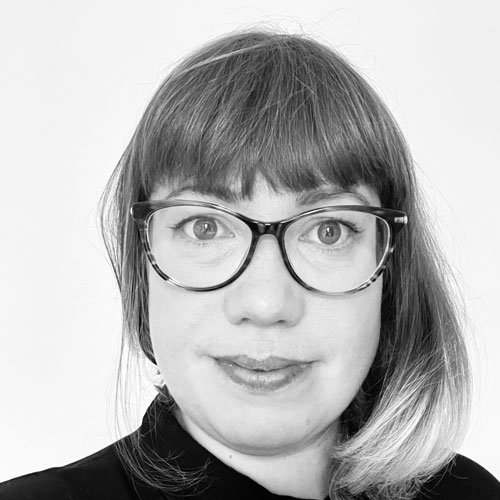 Flora Aldridge
COMMUNICATIONS & ENGAGEMENT MANAGER
Flora spent 15 years in the public and third sector, working across consultation, equality and diversity, and welfare advice before specialising in adult social care and integration communications. She moved to Scotland in 2018 to study housing at the University of Glasgow and brings a keen interest in housing, equality and diversity to her role at Social Work Scotland, where she heads up all our communications and engagement work, including our annual conference.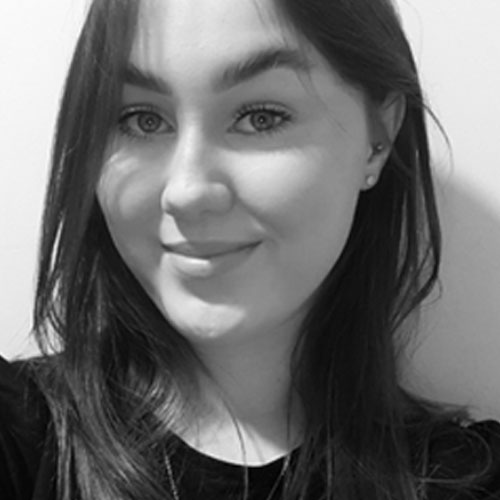 Lauryn Fetter
ADMINISTRATION AND BUSINESS ASSISTANT
Lauryn recently completed a Modern Apprenticeship with us, and following a promotion works closely with Corinne on Admin and Finance, as well as providing support on Communications. Before working here she completed her Foundation Apprenticeship in Business Skills, whilst doing this she took part in volunteering at her local community centre helping the Youth Workers during the community youth clubs. Lauryn enjoys working with the team and communicating with our members.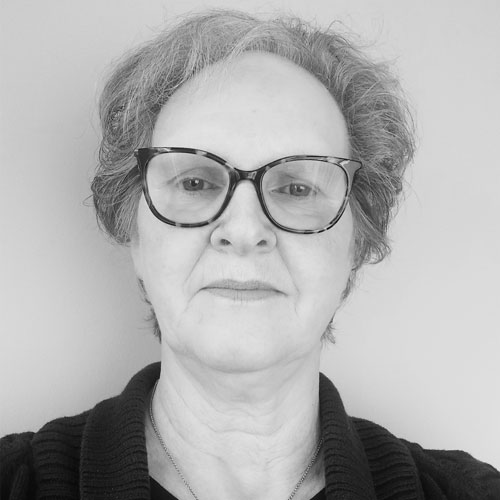 Vivien Thomson
CHILDREN & FAMILIES POLICY & PRACTICE LEAD
Vivien practiced in local government social work for over 30 years, joining us in October 2020 after various service management roles in her host authority. Her experience ranges from early years to disability and corporate parenting, and front-line management to developmental and strategic roles. Involvement in fostering and kinship policy initiatives, and cross-sector work are particular features. Alongside formal work Vivien is trustee for a homelessness organisation, child protection advisor for several charities, and volunteers with a charity developing alternatives to institutional care in central Asia. Her hobbies include baking, gardening, reading and walking.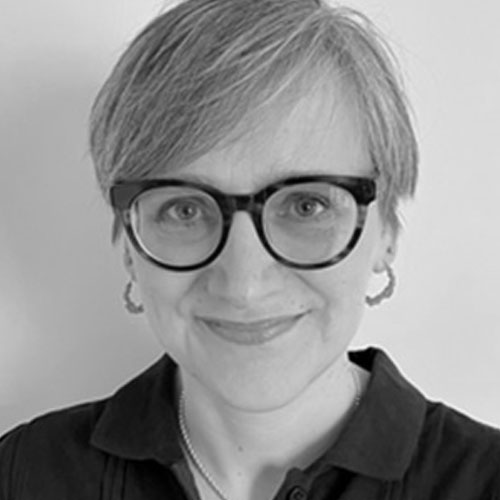 Lorrette Nicol
PROTECTING CHILDREN SOCIAL WORK POLICY & PRACTICE LEAD
Lorrette was the manager of the social work team at the National Joint Investigative interviewing Project, responsible for the development of the Scottish Child Interview Model and associated training programme. Much of Lorrette's previous experience since qualifying as a social worker has been within City of Edinburgh Council, where she has had a variety of roles, including Children and Families Team Leader, Reviewing Officer and Employee Development Officer for Child Protection.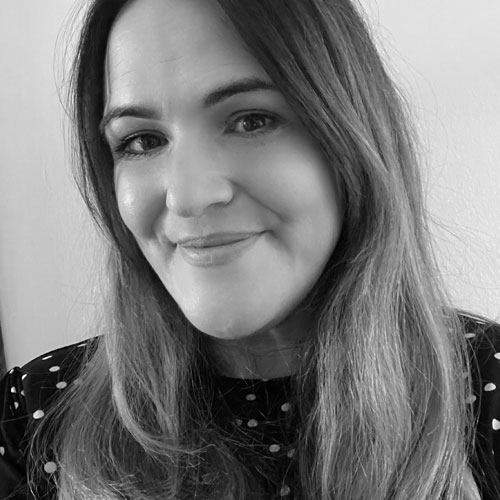 Laura Kerr
ADULT SOCIAL WORK POLICY & PRACTICE LEAD
Laura has been qualified since 2003 and has worked across the third and statutory sectors as a practitioner, team leader and strategic lead. Key interests during her social work career have been homelessness, substance use and mental health, as well as strategic planning in health and social care more broadly.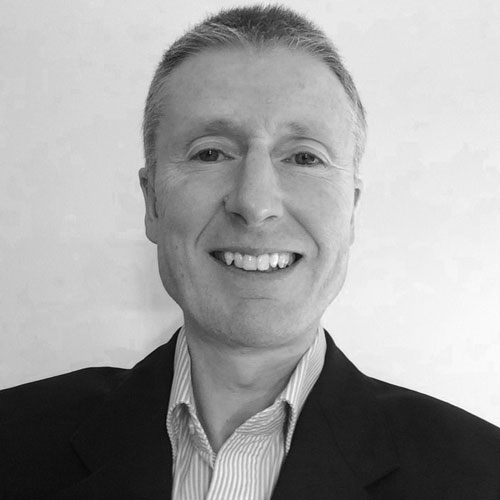 James Maybee
JUSTICE SOCIAL WORK POLICY & PRACTICE LEAD
James completed a MA in Social Sciences and a certificate of qualification in social work at Birmingham University, and worked as a probation officer in Newcastle, Workington and Telford before moving to Scotland. Since then he has worked as a criminal justice social worker, Pathfinder Implementation Manager (implementing the effective practice agenda across the north), service manager and principal officer with responsibility for justice services in Highland before joining us in January 2022. Previously, he represented us in various fora, including the electronic monitoring working group, giving evidence to Holyrood's criminal justice committee and chairing the justice standing committee.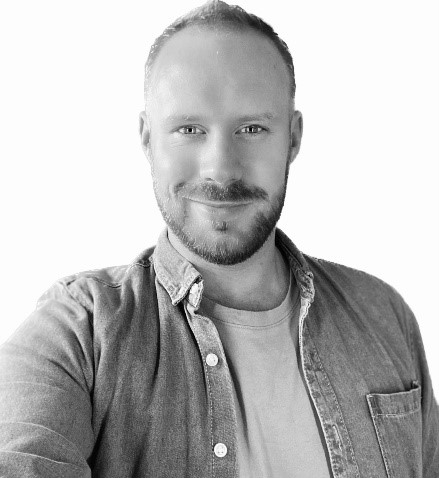 Calum Campbell
Digital Social Work Policy and Practice Advisor
Calum has been with Social Work Scotland since January 2020, initially as a Project Officer in the Self-directed Support Team and now as the Digital Social Work Policy and Practice Advisor. Calum brings 13 years of experience of working in both social care and social work in a variety of roles and settings. As a qualified social worker, Calum has practised across both statutory and third sector settings. The use of digital solutions has been threaded throughout Calum's social work career, and he is passionate about ensuring we future proof the profession, and that social work adapts to the demands of our digitalised citizens and culture, because digital social work has the potential to positively change the way we work and improve outcomes for people.
Self-directed Support Team
Noleen McCormick
PROJECT OFFICER
Donna Murray
PROJECT OFFICER
Calum Carlyle
PROJECT ASSISTANT
Joint Investigative Interviewing Team
Our Joint Investigative Interviewing Team was established in 2017, as a partnership between Police Scotland, Social Work Scotland and local government. Together we are comprehensively reforming Scotland's approach to interviewing child victims and witnesses, bringing practice up to the highest global standards.
Jennifer Morrison
PROJECT LEAD
Mark O'Donnell
PROJECT OFFICER
Lauren Craig
PROJECT OFFICER
Adeline Kay
PROJECT OFFICER
Susanne Goetzold
PROJECT OFFICER
Social Work and Education Partnership
Linda Clark
PARTNERSHIP DELIVERY MANAGER
Rosie Megginson
DEPUTE PARTNERSHIP DELIVERY MANAGER
Become a member
We're stronger with you as a member. Help us shape social work leadership now and for the future.
Our Articles of Association
This document sets out our core objectives (our 'mission'), governance, membership and rules.
View our Articles of Association (pdf) – updated December 2021